We Use Top Quality Parts for Every Sprinkler Repair & Installation Job

Sprinkler Heads
Sprinkler heads have really advanced over the years. If you are sitting on a lawn full of broken and miscalibrated heads, let us replace them with the latest in water saving heads that offer uniform coverage for a lush, deeply rooted lawn you'll love.
Rain Sensors
We carry the latest Hunter rain sensors and soil moisture sensors. Don't let your lawn get a double dose of water! Call us today to find out how you can use these sensors to get in tune with nature.
System Design and Coverage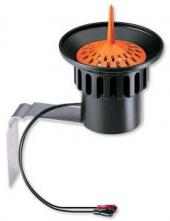 When you need efficiency and precision, nobody can beat the West Palm Beach sprinkler team. We use CAD assisted design based on customer specifications to create a home irrigation system that is perfect for you. We will work with you to select the best equipment for your individual home and budget.
Drainage
Groundwater health is very important for the overall success of plants in your yard. If your drainage is inadequate, groundwater contamination and buildup can cause a lot of problems for your yard. For all the best in runoff solutions, our West Palm Beach Team will get you going.
Smart Controllers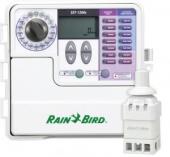 It's time to get automated about timing your sprinklers. If you don't already have a smart controller, it may be time to consider it. These controllers will allow you to really dial in precision when it comes to your watering schedule. If you are looking for an affordable way to be precise about water use and uniformity, check out our many options in smart controllers.
Water Treatment
Hard water can cause a lot of damage over time without the proper filtration and treatment. Its hard on your plants, hard on pipes, and if left alone can cause mineral deposits and rust damage. We provide pumps, filtration, and treatment solutions, so you avoid these problems.
Your Sprinkler System Is A Big Part Of Your Property. We Know That First Impressions Are The Most Important, And We'll Provide You With Sprinkler Systems That Will Allow Your Property To Stand Out.
Call Our West Palm Beach Sprinkler Installation Team of Professionals Today.