Call the West Palm Beach Sprinkler Repair Professionals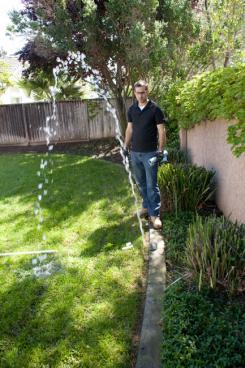 If you need a dedicated irrigation contractor you can trust, your search is over. Our team designs, installs, and repairs sprinklers in West Palm Beach FL, as far north as Jupiter and as far south as Fort Lauderdale. We are confident that you'll be 100% satisfied by our service because we bring professionalism, technical experience, and a can-do attitude to every job we do.
We Handle 100% Of Your Irrigation Needs

Design and Installation
Flexible Maintenance Plans
Emergency Repairs
Inspection
Controllers and Rain Sensors
Coverage, Heads, and Calibration
Leak Detection
Runoff Solutions
Zone Additions
Water Usage Retrofits
Rewiring
Drip Irrigation
And More!
---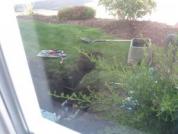 If you need a new system, or you simply want to bring your current sprinkler system into the 21st century, we've got you covered.
Our West Palm Beach sprinkler repair team is ready to get you going with a sprinkler system that will save you time, money, water, and maintenance costs. Call any time to learn more, to get a bid on your specific needs, or to schedule a service. We're extremely phone friendly, and we're always happy to help.

We Are top Rated

We had a broken sprinkler that was fixed really fast by these professionals, and at an affordable price. We will contact them again for sure. ~ Jane M.

When we saw that our lawn was becoming yellow, we knew there was a problem with our irrigation system. Good thing we heard about the West Palm Beach team. They came and fixed the leak we had, pretty fast. ~ Ben T.
Updating an old sprinkler system seemed like a big headache, but it turns out it wasn't for the sprinkler repair in West Palm Beach professionals. We now have a brand new optimized sprinkler system, that also saves us on the water bill. ~ Marry S.

---
Why Call Us For Your Sprinkler Repair & Installation Needs?
We know what parts will stand the test of time, and that's the only equipment we'll ever install.
We come fully prepared for every sprinkler repair and installation job, which includes stocking a large collection of our most commonly used parts, so we can spend less time in transit.

We're prepared to answer your questions about watering times, native and non-native plants, soil composition and irrigation laws.
We have experience working with virtually every brand of irrigation equipment, including top brands like Rain Bird and Hunter.

We can show you how to operate your sprinkler timer in plain English.

Do you need sprinkler repair in West Palm Beach, FL? We got you covered!

Incredible Savings
You may have noticed that the products and selection available for home irrigation has grown considerably. New technology has really transformed the way we water our lawns. Our West Palm Beach FL Team will help you get equipped with the best in the latest technology. If you are looking for smart controllers, water saving sprinkler heads, moisture sensors, or micro irrigation, our West Palm Beach professionals have got you covered.
The Benefits
With an updated sprinkler system, you are guaranteed to see a difference on your water use, bills, and efficiency. A good residential irrigation system is something that you will enjoy for years to come and it will also add value to your home. Water smart equipment will also allow you to take advantage of tax breaks and discounts. How's that for a deal? If you want to get serious about your residential irrigation and sprinkler equipment, call your West Palm Beach FL sprinkler repair professionals today.